A new children's book, featuring some of Ireland's best-loved illustrators,
with all proceeds going to Focus Ireland.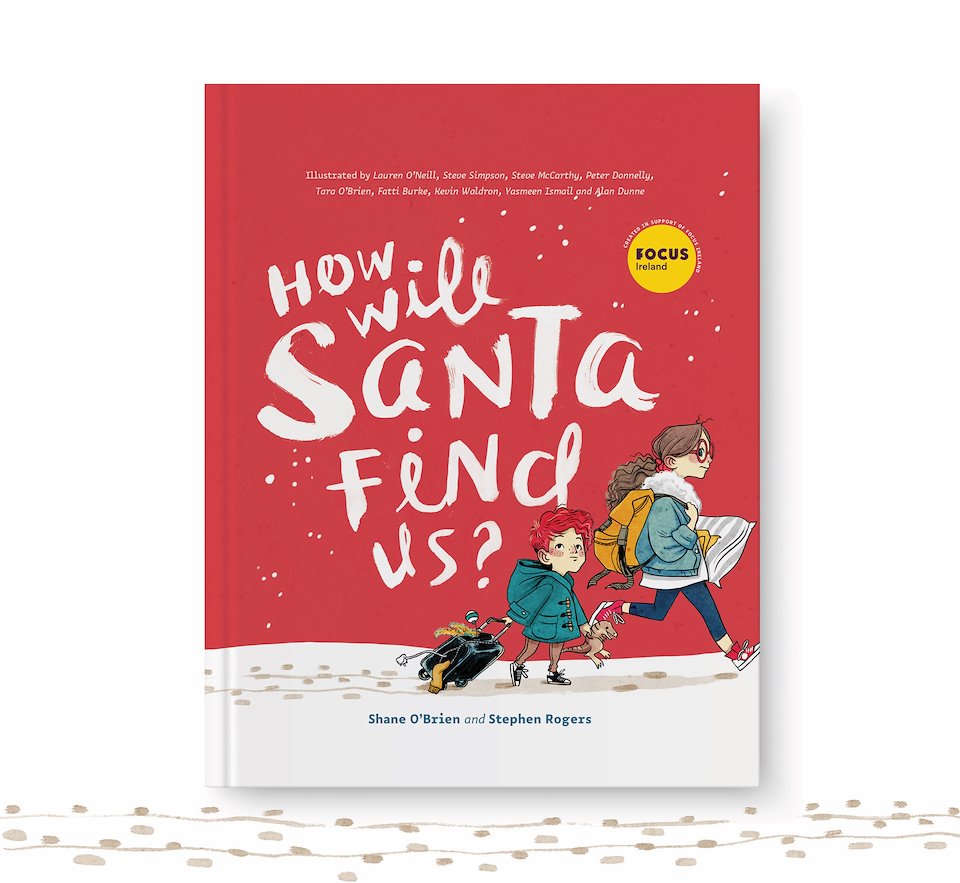 Our front cover, designed by WorkGroup.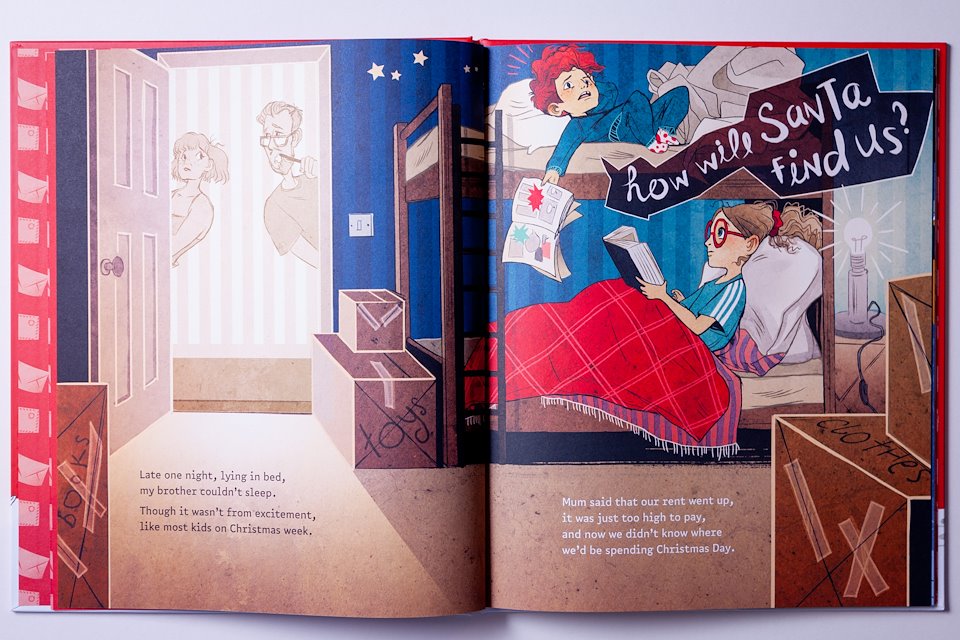 Lauren O'Neill's opening spread.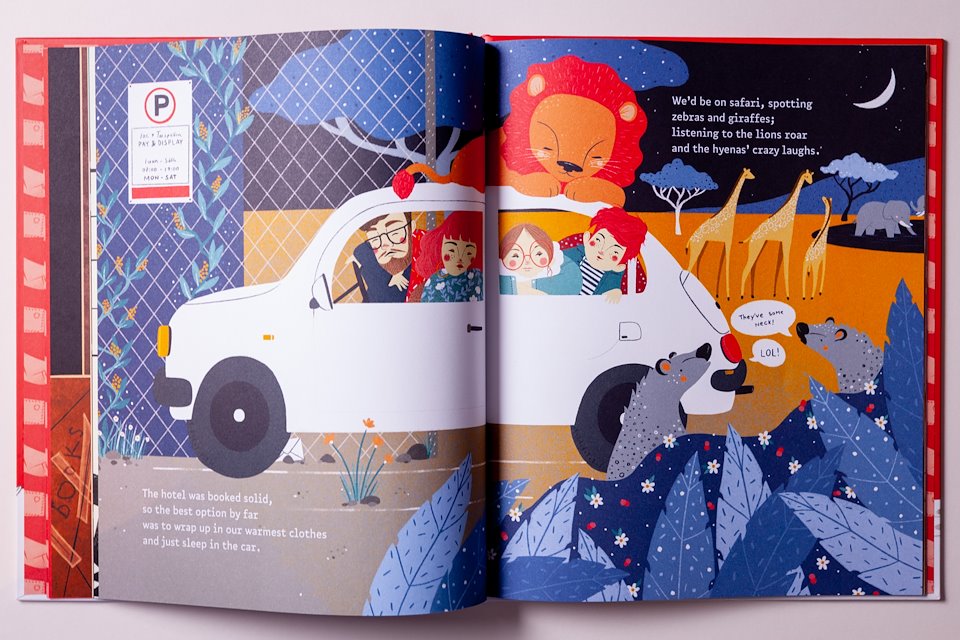 Tara O'Brien's spread.
How Will Santa Find Us?
When their family loses their home, a little girl and her younger brother are left with nowhere to stay for Christmas. As they move from place to place, their parents distract them by taking them on a journey through their imaginations. Everywhere they visit becomes an exciting new world. They climb mountains on a friend's couch. They become ghosts in a hotel lobby. They go on safari while sleeping in their car… But with all this moving around, where will they end up on Christmas Eve? And most importantly, how will Santa find them?
'How will Santa find us?' is my first children's book. I wrote it with Stephen Rogers and we have teamed up with Jess Derby and Bren Byrne to publish it, with all proceeds going to support Focus Ireland. It was conceived as a response from Ireland's creative community to our growing homeless crisis, in particular the startling number of homeless children.
We launched it as a collaboration in April 2019 at OFFSET, and features beautiful artwork from some of Ireland's best loved illustrators; including Lauren O'Neill (Gulliver), Steve McCarthy (Sally Go Round The Stars), Steve Simpson (Space Dogs), Peter Donnelly (The President's Glasses), Tara O'Brien, Fatti Burke (Irelandopedia), Kevin Waldron (Harold's Hungry Eyes), Yasmeen Ismail (Time for Bed Fred), and Alan Dunne. Each page is drawn in the unique and distinct style of the different illustrators as we go on a journey through the children's imaginations.
'How will Santa find us?' is published by Good Cop Good Cop, with editorial, production and distribution support from Gill Books. It is priced at €16.99 and is available in bookshops nationwide from now.